It boils down to priorities.
And with such a fast-paced and family-packed life, You may find it hard to take care of yourself while trying to care for everyone else.
You need structure, but not in a burdensome way that adds to an already hectic schedule.
You rather need a convenient solution.
Not "pop-a-pill for 3 months, lose 5 pounds, and leave me feeling terrible" convenient, but something that will impact lasting positive change.
Yes, convenient needs to be miraculously paired with comprehensiveness.
It's tough to do, but our 10 years of experience in Fort Worth , offering personal training and nutrition coaching, have grown into a program service that actually works.
How about that for a change?
7 Reasons Our Accelerator Personal Training is Your Key to Body Transformation
Principle #1: Nutrition First:
Nutrition is 85% of your results, exercise is 15%! That's shocking for some, I know. Your nutrition is uniquely designed for who you are as an individual, your likes and dislikes, and your lifestyle. This is NOT a ons size fits all program. After conducting 1000's of nutrition consults, no two people eat the same.
Principle #2: Just Say NO to Cardio:
There is NO long slow cardio in my programs. Like you most of my clients are busy professionals and don't have time to go to the gym for hours and hours at a time. My program is designed to get you see it in the mirror results in 2-3 30min coached workouts a week.
Principle #3 Resistance Training:
I have a saying my strongest women are my smallest women! And my strongest guys are my leanest guys!  WE lift weights to lose fat quickly and to see results on the scale and in the mirror quickly. This is also how you don't have to "diet" to see results and can break weight loss plateus without starving yourself.
Principle #4 Group Support
The more support you get the better you'll do.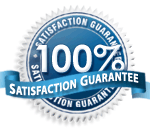 You've got nothing to lose: We offer a 30-Day 100% Money-Back Guarantee of Your Satisfaction with Our Service and Your Progress. That's right: if on the 29th day, you tell us that we haven't delivered what you thought you were buying, we'll refund every penny paid & respectfully say goodbye.
What A Client Recently Said About Our Accelerator Personal Training
Hello All! I had been using a trainer to build muscle and reduce body fat since February 2013. At my third month of training I felt I had been following my trainers exercise regime and diet to a "T" but seeing little results. There were improvements but not swimsuit, summer time worthy improvements. I was at the point of dropping my trainer and just exercising on my own. Rather than quitting all together, I tried a different trainer. I told the new trainer the results I wanted and certain areas that I really wanted to "SEE" improvements from. Over the course of the first month I recognized that the new trainer listened and came up with a plan. He actually made it his professional goal that I meet and exceed my physical goals by recording my progress and keeping me accountable with my food diary. As a result of starting with a new trainer, I have seen drastic results without having to increase my workout days of 3 times a week nor my workout time of 45 minutes per session. Basically, for the same amount of time out of my day I am getting double the results I would have seen with my first trainer. Not to mention, I have toned up, dropped body fat and can "SEE" results. With all the above being said and me being thrilled with my results so far, I want to recommend my personal trainer to anyone wanting to improve their overall health or like me J just want to look good! … He shows a passion and knowledge of personal fitness like I have not seen or experienced in any other gym or home training experience.
– Angela B., Fort Worth Personal Training Client
Note: Your results may vary, depending on the both the level of your compliance with our program and strategies, and the speed at which your unique body responds.